O'Connor Realty is a family owned and operated firm servicing Brisbane's Inner City and fringe suburbs since 1991. We all live in the Inner Brisbane suburbs where we work , our children attend the local schools and therefore we have a vested interest in ensuring the very best results now and in the future for our clients and neighbours, because they are one and the same.
Our firm was established with the belief that commercial success could exist side by side with ethics and therefore benefit both our clients and ourselves.
This belief holds firm today and is the corner stone of our commitment to all of our clients, from tenants to buyers and sellers you will always be treated with respect and integrity.
The main difference between our firm and others is that nearly everyone in our organization is a family member or has worked with us long enough to be regarded as the same. We also have client relationships that stretch back to 1991 and we believe these to be the greatest indicator of our commercial success. All of our clients will tell you the best part of dealing with O'Connor Realty is dealing with the same people year after year. We guarantee you will always be cared for and represented by the person who first won your business, because they have the greatest stake in keeping you satisfied.
Building relationships for life.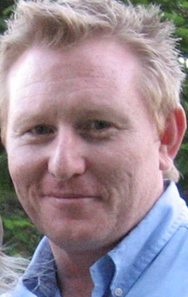 Brett O'Connor
Director & Licensee
Brett O'Connor holds an Advanced Certificate in Real Estate management and enjoys participating in ongoing industry training and education to keep abreast of all new facets and legislation relating to Real Estate. He was initially recruited as a property sales person in 1991, eventually he crossed over into running the property management division and fostered great success and amazing growth. He bought out Brian O'Connor to become the Director and Licensee in 2004.
Brett has been a dedicated advocate of investment in Brisbane's Inner City Property Market long before the property boom in recent years. He owns a number of Inner Brisbane properties and also chooses to live with wife Louise and raise his son Darcy in East Brisbane.
Brett, Louise and Robyn as owners of O'Connor Realty are strong believers in giving back to the community as benefactors to a great many local charities. In the past few years they have taken on St Judes School in Tanzania, run by Australia's own Jemma Sissia as our main stay of charitable donations. We are proud to be supported in this endeavour by our generous landlords and clients.
Brett has worked in Real Estate in Inner City Brisbane since April 1991.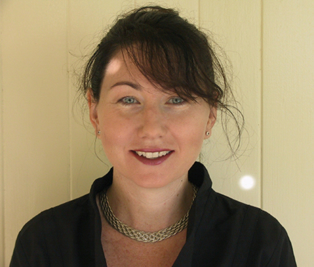 Kellie O'Connor
Property Consultant
Kellie has been selling property in Inner City Brisbane for over 20 years. She hold a Bachelor of Commerce and a Graduate Diploma in Teaching.
Kellie negotiates top results and stress free sales for her clients. If you list your property with her she promises to be personally involved throughout the sales process. She believes having an experienced salesperson handle all aspects of your sale is paramount to achieving high prices and bringing sales to a successful completion.
Kellie has an excellent understanding and confidence in the vibrant and ever changing Inner City Market. She is often contacted by valuers for advice about property value. Kellie is well regarded for her strong negotiation ability, enthusiasm and caring approach. She is passionate about people and property and is 100% committed to getting the best possible results for her clients. A lifelong learner, Kellie engages in ongoing training to further her communication and negotiation skills.
If you are looking for highly experienced professional with a proven track record and a warm personal approach Kellie can be contacted anytime on 0414 324 997.